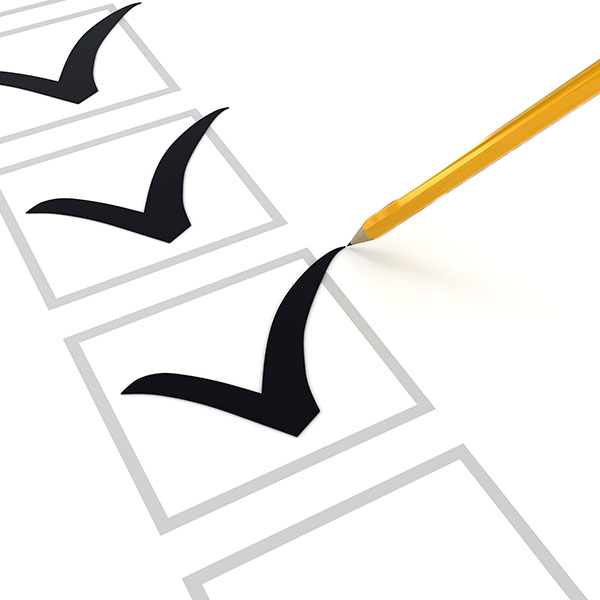 At Rightway Air Conditioning, LLC we strive for 100% satisfaction in everything we do. We value your opinion and invite you to tell us and others about your experience with us. Please take a few moments to tell us what you think by leaving us a review here on our website or on any of these popular review sites or social networks.
Read what other customers have said about us.

All trademarks or brands on this page are registered by their respective owner and are not affiliated with our company, nor do they endorse or sponsor our products or services.
Reviews of
Rightway Air Conditioning, LLC
(Based on 12 rated reviews)
19-Jul-2019
Product or service reviewed: AC HANDLER FAN MOTOR
I cannot thank this company enough! On July 3, during 90+ degree weather my ac broke. I had no idea about service contracts before calling a few local places who basically laughed me off the phone. I'm sorry I wasted my day off with those calls because my experience with this place was phenomenal from my first communication. I believe I spoke with Victoria, who initially gave me an appointment for July 5. As she was taking my info we were having a friendly conversation and I explained how I have a husky/shepard mix with extreme anxiety towards loud noises and my town is a "war zone" during the 4th of July holiday so the next few days won't be easy for her in this heat. She offered to contact the owner and see if there was anything they could do to come out that day. The owner agreed to fit us in that day and sent a tech named George. Again, phenomenal service. After diagnosing my issue, he found that the part was difficult to find and got a delivery date for that next Monday. BUT, I think he felt bad for my dog because it was over 90 degrees in my house and my dog was walking around, audibly crying. He spent the next hour on the phone calling every supply house to find the part. He did and the ac was fixed that day. I was able to keep the windows closed for the rest of the holiday to mask some of the noises, and my dog was comfortable again. Now I don't know if there was a cancellation that day and they were just able to fit me in but It's amazing how, in this day and age, there is a company that is still sympathetic to the customers issues. As you have already read, the service was phenomenal but I would also like to mention how neat George was and such a personable young man. He really went above ad beyond to help us out AND, what these other companies didn't realize was that I have an older system that will need replacing in the next few years and now they lost a sale because I will ONLY give this company my future business. Work ethic still means something in my house. THANK YOU SOOOO MUCH! You guys saved our family from having a very difficult week.
DONNA J DAGROSSA
Hicksville
16-Nov-2018
Product or service reviewed: New York
Bobby, Thanks again for your attention to detail and figuring out what wasn't correct with our boiler(wiring) Really appreciate the time to took and your efforts. Rightway AirCond is fortunate to have you and so were we yesterday :-) God Bless your heart. Rightway will always get my recommendations for the doing the right job, at the RIGHT TIME. Kudos to the whole Rightway Team.
23-Jul-2017
Product or service reviewed: Central Air and Heating
Top notch professionals! The entire staff is very friendly and knowledgeable! Old school, hard working, very competitive pricing, always on time! They even followed up the next day to make sure everything is working to our satisfaction. They definitely put the customer first. Nice to see this day and age!
Darrin and Anita Geraffo
Long Beach, NY
19-Jul-2017
Product or service reviewed: Air conditioning
I chose Rightway 10 years ago to install my central air conditioning system, a decision I know to this day was the best decision. George & Chris showed up last night for an emergency visit. I was so happy that they were able to fit us in!! I keep the temperature set at 68, it was 86 outside & the temperature was climbing inside to 79 degrees. They were both very thorough between going into my attic, taking temperatures of all the vents & the unit outside. They determined there was a repair required outside, they repaired the system so we would be comfortable for the night, & assured me George would be back at my home 1st thing in the morning to do the required repairs as it would take about 2 hours. The temperature went back down to 68 degrees in my home. George returned to my home 8am as promised today. It was already hot outside & George was nothing short of friendly, professional & meticulous during his time working outside. The repair was completed & I couldn't be happier. Over the years since installation, I've had nothing but prompt, reliable, honest, friendly & knowledgeable service. If you are looking for a company you can truly count on, you can feel completely confident with Rightway!!!!
18-Jul-2017
I just wanted to give some feedback on George W. and my experience. Since I don't know much about my system (it's a new house) George walked me through what the problem was and gave me a few options. He helped me sort out what was under warranty and what was not. George made it extremely easy for me get through this situation. He and his assistant were punctual, courteous and very respectful of my property.
This won't be the last issue I'll have I'm sure and you guys will be the first that I call. If all of your technicians are of the same caliber as George you've got a great operation.
Feel free to use the above accolades as you see fit.
10-Apr-2017
Product or service reviewed: Condenser and gas water heater installed
These guys were on time, knowledgeable and worked clean. Frank did my condenser and Bob and Byron did my gas water heater install. They made me privy to the unit check protocols which made me feel comfortable that the jobs were truly complete. Very clean too! Carted all debris away and swept up. Owner Chris followed job progress from beginning to end. Thanks guys!
09-Apr-2017
Product or service reviewed: Air Conditioning
From the initial phone call to when they showed up on time, PROFESSIONAL. Fair price and they methodically thought through an ongoing issue I was having and explained what they wanted to do before moving forward Frank found solutions others did not and now would refer them to anyone I know.
18-Dec-2015
Product or service reviewed: Split Air Conditioning System
I recently purchased a Dual-Zone Ductless Split Unit air conditioning system from Rightway. When I called for an inquiry, I spoke with the owner (Chris) who was very courteous and knowledgeable. On install day the crew showed up at the exact time they said they would. They kept my house clean during installation both inside and out. At the completion of the job, they showed me in detail, how the system works. I am very happy with my new system and would absolutely use this company again. I highly recommend Rightway for all your HVAC needs.
05-Dec-2015
This Friday I had a Fujitsu mini-split system installed. It was such a wonderful experience with you from the beginning till end. Your whole team was very professional and did an exceptional job. I am very pleased with the way it worked out.

Thanks and keep up the good work.
I have had my air conditioning unit for 11 years. Over that period of time I've had numerous problems with it. A close friend told me to contact Rightway Air-Conditioning to service my air conditioning unit. It took only one day for Rightway Air-Conditioning to tune up my AC unit that I have had no problems since that time. Rightway Air-Conditioning now comes at the beginning of each summer to service my AC. I have not seen anyone take as much time to go through every part of the unit including hosing out all the filters. I give Rightway Air-Conditioning my highest recommendation because I can't be more pleased with the service. The crew from Rightway Air-Conditioning are terrific; anyone who chooses to use Rightway Air-Conditioning will be very pleased with their service and reliability.
I have been a loyal customer of Rightway Air Conditioning for three years. They installed a new central air condition unit in my home three years ago and I have been sold on Rightway Air-Conditioning ever since. The men who installed the unit were neat, friendly, respectful and very knowledgeable. Chris the owner is a very honest and fair business man. I can count on good service any time and that is worth a lot to me as a homeowner. I don't think you can go wrong working with this company.
I have used right way air conditioning at my home (Jeff Schneider) at my business (Smith Point Archery) and at my club (Peconic River Sportsmans Club) for over 10 years. They always show up on time and always recommend the best products for the job. There service department is always on the money and I never have to call them back. They do the job right the 1ST time! Always a pleasure.